Yes – it's the sale of the Day: 70% off Greeting Cards & Postcards – Use code: ZBLACKFRIDAY – Ends today (11/24/17) at midnight! So hurry – get your Christmas and Holiday cards NOW – while the going is great!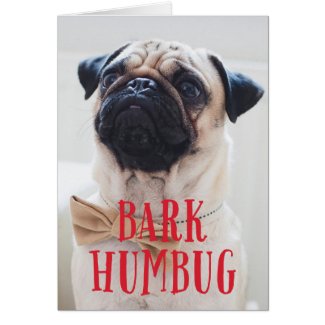 Bark Humbug Cute Puppy Dog | Holiday Photo Folded Card
Here's a great Christmas card for families who have both naughty and nice dogs … the famous two dog Christmas Card.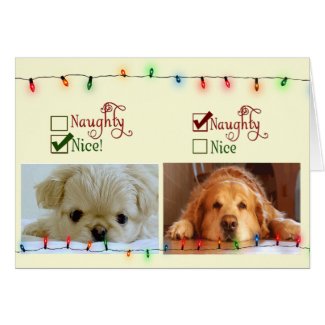 Looking for something nostalgic- Here's a vintage Santa Claus card.

Santa Claus Vintage Christmas Card
Here's a beautiful way to show off a family photo … just layer behind the fun white Merry Christmas script font and add our own family name or text below.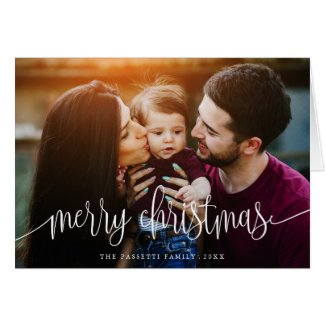 Elegant Christmas Text Photo Greeting Card | White
Beautiful magical Christmas tree in soft green and blue with shining white star on top!
Magical Christmas Tree 11 contemporary card
And don't forget the Christmas postage stamps – 20% off with the same code ZBLACKFRIDAY !
Santa Claus Vintage Christmas Postage