Baby Shower Postage, for a Girl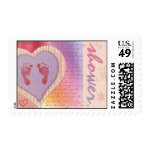 Hosting a baby shower?
Give your baby shower and new baby announcement envelopes some POP with these adorable baby themed postage stamps.
Any design can be customized with mom or baby's name - just let us know. Links open in new window where you can personalize your postage and purchase.
Baby Shower Invitations & Matching Postage Stamps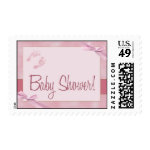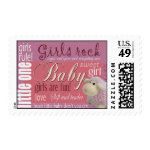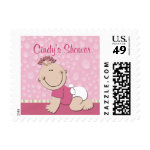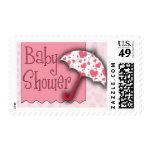 Cute Chick!
A cute yellow chick tweets on a green background with swirls, hearts and a pink box in this postcard baby shower invitation. Personalize the details on the back to make it custom.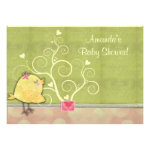 Baby Shower Postage ... for a girl!
Baby Postage
Baby Shower
Announcements & More
What Our Clients Say
"Your stamps are simply beautiful!! My daughter's invitations are designed with orchids as the theme, so seeing your orchids on the stamps is very unique and elegant!!"
Myra, CA (read more)
Request a Custom Design
We'll make it - just for you!