Gay couples and proponents of gay rights are celebrating in New York! No longer limited to "commitment ceremonies", it is now legal for same sex couples to get married. New York is the sixth, and largest, state in the union to adopt gay marriage when the bill became law on July 24, 2011. NY joins the District of Columbia, Iowa, Connecticut, Massachusetts, New Hampshire, and Vermont in allowing same sex marriage. Iowa, really?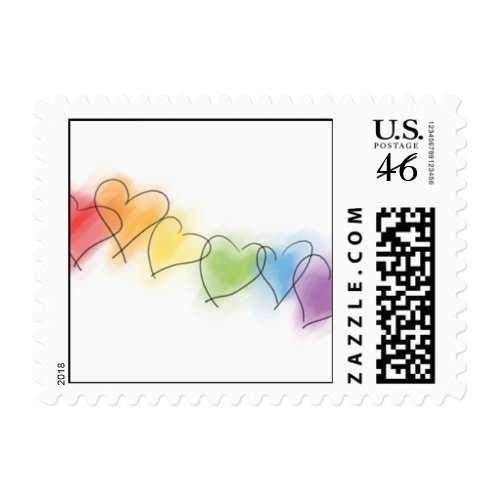 Row of Rainbow Hearts Postage Stamps by oph3lia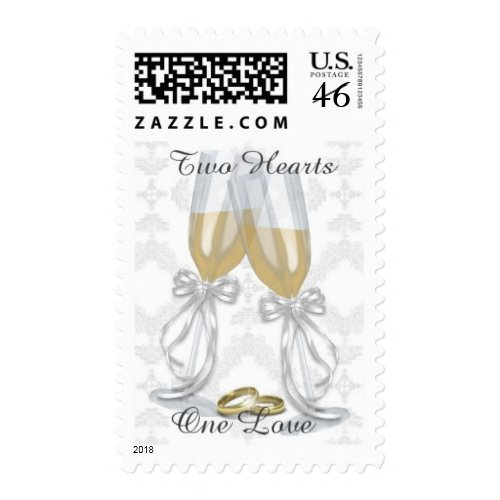 Champagne Flutes and Wedding Rings by mousearte
There are literally thousands of choices for postage – and other gay wedding products such as invitations, stickers, cards – even shirts for the ceremonial pooch! Start browsing you're sure to find one perfect for you and your spouse to be!