The first Friday in June has been designated as National Donut Day … mmmmm donuts!  Who wouldn't want to have a frosting covered donut on their stamps, cards, invitations, gift bags, ribbon, wrapping paper, stickers and more.  We found some of the tastiest designs you simply donut want to miss!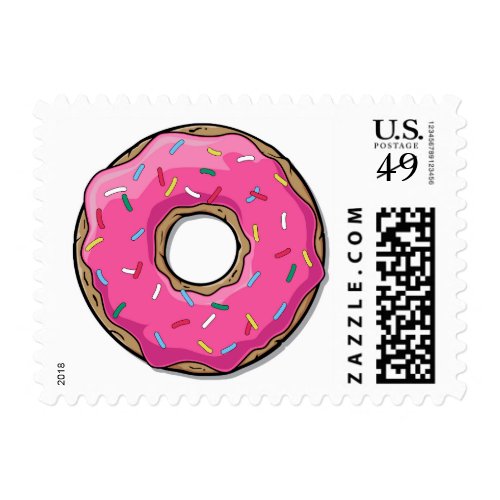 Cute Donut Save the Date Postage Stamps – Love this play on the donut by making it into a diamond ring (with sparkles and sprinkles).  Cute invitation to match (shown below)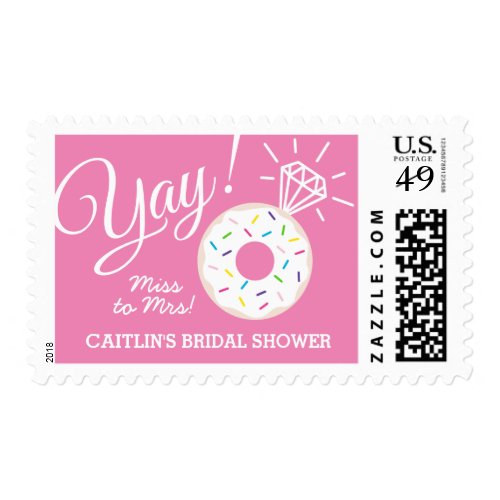 Cute Donut Personalized Bridal Shower Stamps
Donuts seamless pattern + your backgr. & ideas postage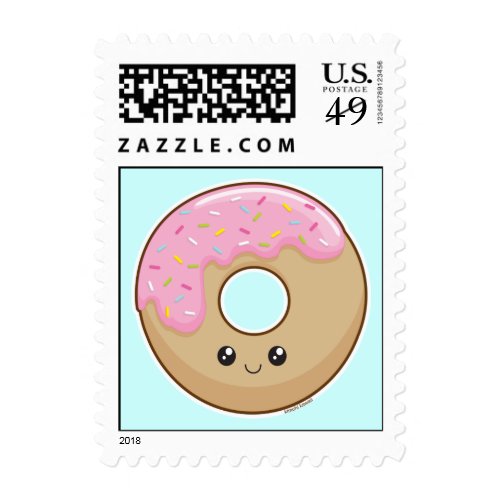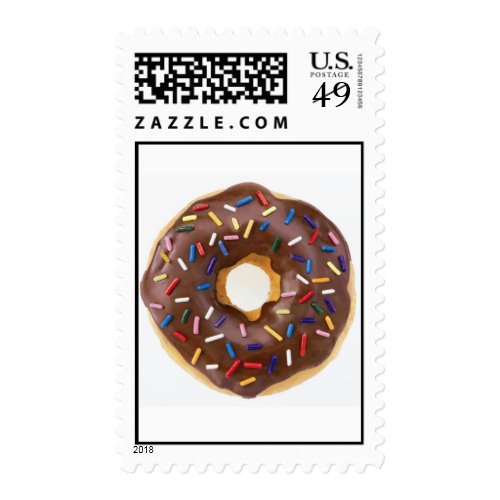 Chocolate Sprinkles Doughnut Postage
Donut Invitations are increasingly popular – so sweet and fun play on words.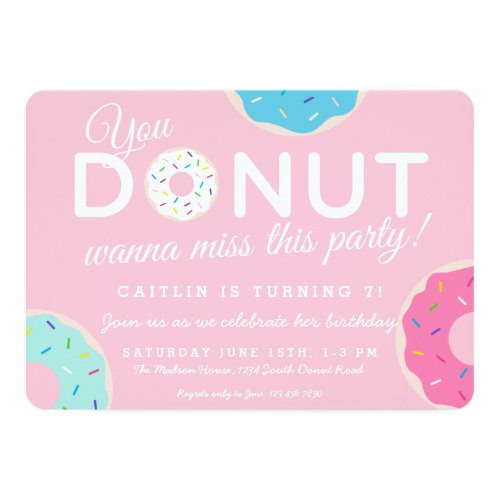 Pink Donut Party Invitation | Donut Birthday Party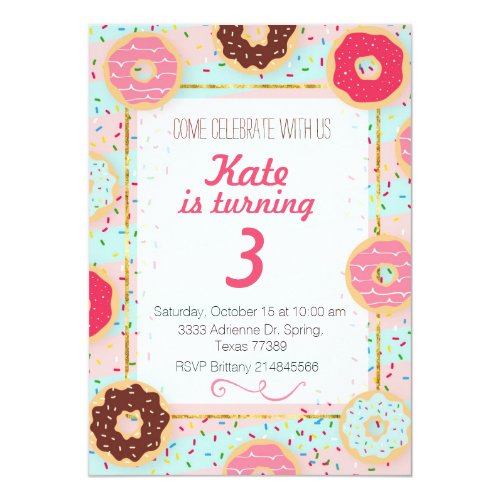 Donut Birthday Party Invitation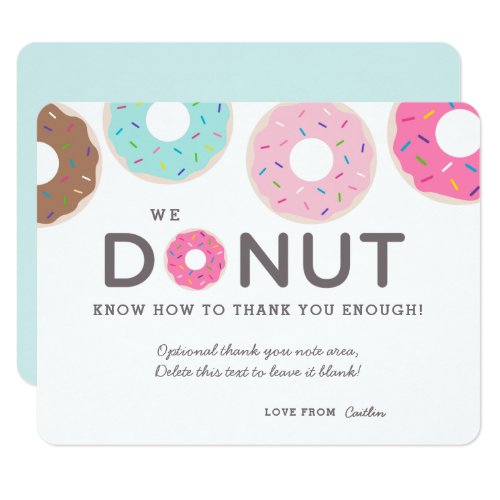 Cute Funny Donut Thank You Cards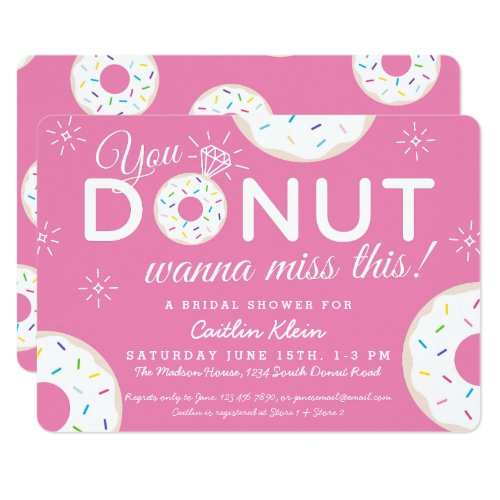 Cute Donut Bridal Shower Invitations | Pink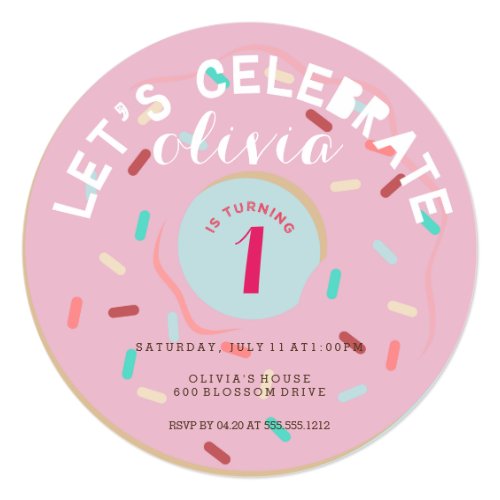 PINK DONUT BIRTHDAY INVITATION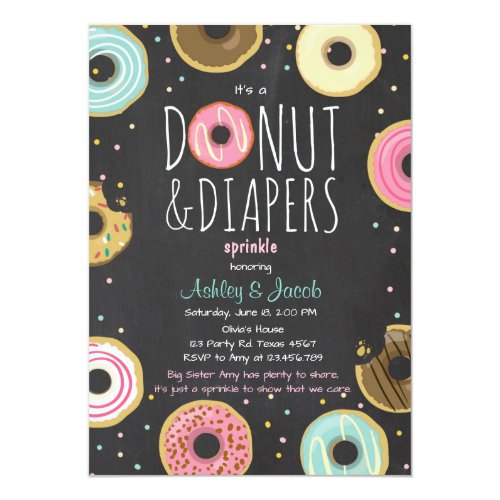 Donut and Diapers Sprinkle invitation Coed shower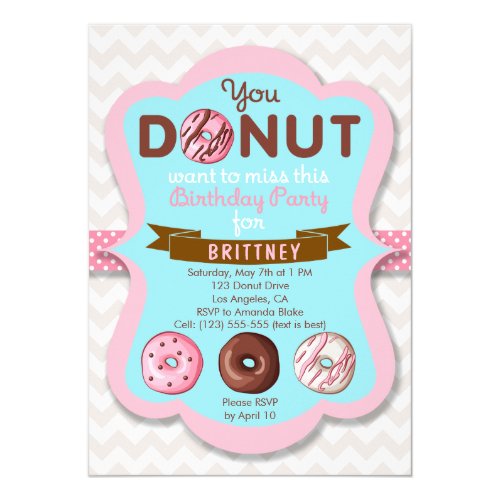 Donut Sweet Birthday Party Invitation
Add a touch of elegance to all your gifts with beautifully crafted personalized gift tags. Along with personalized wrapping paper and customized ribbons, your gift will be the one they can't wait to rip open.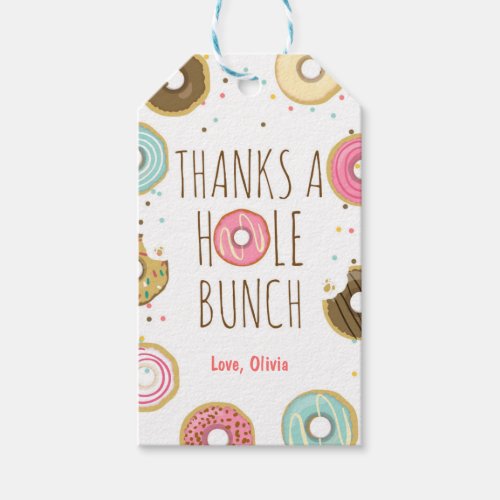 Donut thank you favor gift tags Girl Pink Doughnut
Donut Wrapping Paper: Available in four types of premium paper and different five sizes, this fun donut wrapping paper has all of your gift wrapping needs met
60lb, text weight matte paper. Softer surface with dull finish – ideal for color contrasts and full color edge to edge printing. The width is 30#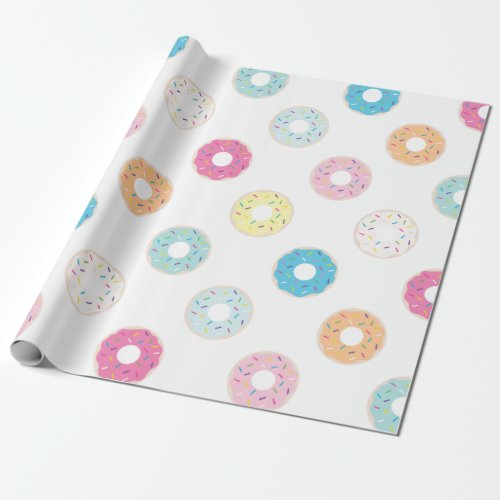 Satin Ribbon with donuts! Pick from two material types and two width options. Wrap up your gift giving with our beautiful ribbon!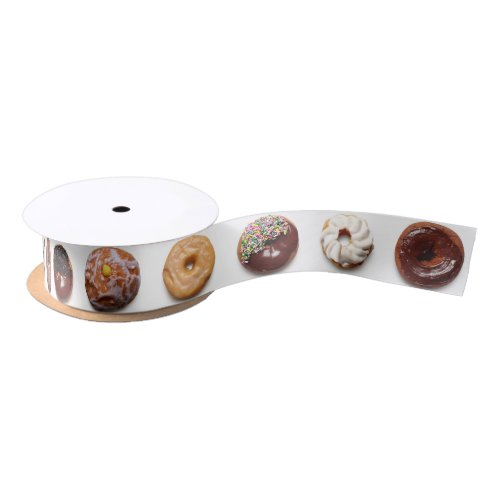 Dotty Donuts white satin ribbon
Donut Stickers in a round shape of course!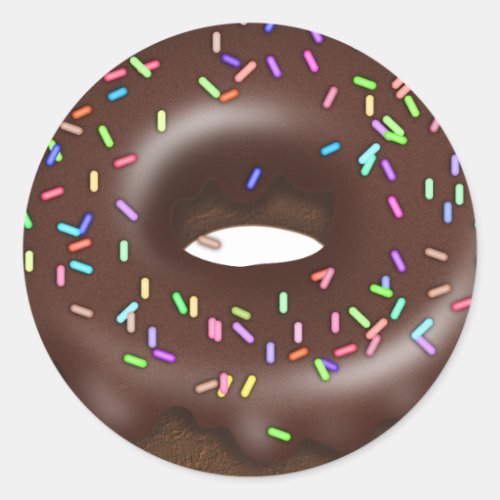 Chocolate Sprinkle donut bakery sticker
Donut Sweet Treat Thank you bags.

Love is Sweet Wedding Favor Bags Thank You Donuts
Donut Pillows? Why yes! There are plenty of donut pillow designs made from high-quality fabric. The perfect complement to your living room, bedroom, and more!
Dimensions: 16″ diameter (flat), 14″ (stuffed)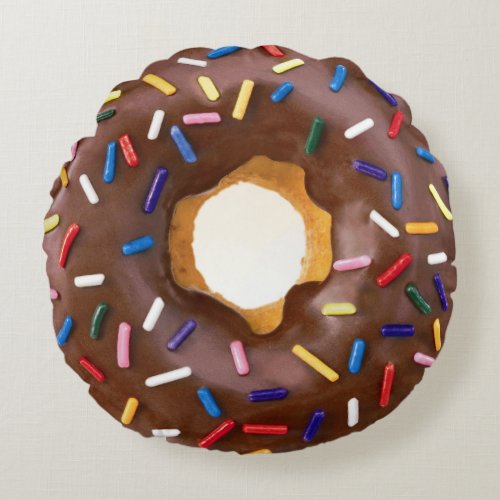 Cute Chocolate Donuts with Sprinkles Round Pillow