What people are saying about Perfect Postage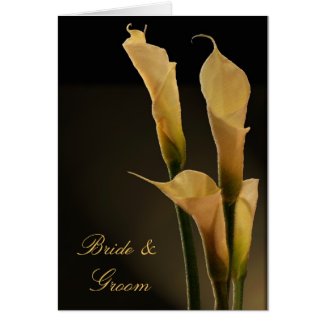 "Every bride should be shopping here."
Kathy, AZ
"This is beautiful!!! Thank you for your quick response."
Marisol, NY
"Perfect!"
Mary, WA
"I just ordered them and did the express delivery. Thanks again for all your help!"
Joanna, OH
"That is perfect!"
Rebecca, UT
"You nailed it. That's what I wanted."
Zarah, NV
"The stamps came today and they are the "perfect postage". Thank you so much. We couldn't be happier!"
Lynn, MN
"Thank you so much for your help. I placed my order and cannot wait to receive them."
Anna, CO
"This is it. Done. Perfect. A million thanks!!!!!!!!!!!!!!!!!"
Caterina, NJ
"Thanks Annie! They look great!""
Tamara, FL
"I just wanted to let you know that I received the postage and it looks great! Thank you so much!!"
Jodi, FL
"The card is beautiful and exactly what I wanted!!!"
Jane, SC
"Very cool!"
Suzanne, MO
"They are here and they are beautiful! We are so happy. Thank you again for everything."
Joan, MI
"This will be perfect...thank you so much for caring about detail!"
Matt, CA
"Thanks for the speedy response."
Rebecca, FL
"Thanks! That's perfect!!"
Hannah, KY
"Thank you so much!! They are absolutely gorgeous!!! I just placed my order for both stamps."
Lisa, GA
"Looks great!!!!!!!!!!!!!!!"
Diane, KS
"Wow, I am so impressed! That was so quick, and the stamps look great!"
Amanda, MA
"I love the stamps. Thank you very much!"
Natalie, IA
"Thanks they are perfect!"
Linda, TX
"Your stamps are simply beautiful!! My daughter's invitations are designed with orchids as the theme, so seeing your orchids on the stamps is very unique and elegant!!"
Myra, CA
"Thank you for all your help and you make such beautiful designs!"
Mary Ellen, NY
"Thank you so much. The stamp is perfect."
Jill, TX
"Thanks, they look perfect."
Amy Lynn, IA
"I love it!!!"
Jodi, KY
"I know I asked for a lot of designs and I totally appreciate your assistance with them all. I will definitely recommend you to my family and friends that are getting married!"
Taleshia, NY
"Thanks again....the design looks great!! =)"
Jodi, NV
"I really like your work! The flowers give it that "custom" touch, while tying really well into the card."
Angie, CA
"Thank you so much for all your hard work...it is perfect and I love it!!!"
Amanda, HI
"Awesome!"
Jenna, CO
"Thanks so much. We both LOVE the stamp, and it will make our invitations even more special. Can't wait to get them!"
Sharon, FL
"This looks GREAT! Thank you."
Susan, NY
"The stamps are great! Thanks for all your help."
Lisa, TN
"Thanks so much Anne...they look great!"
Wendy, ID
"Thank you so much. It is absolutely perfect. My husband is going to love it. Thank you again for all your help."
Jamhel, NY
"I got the stamps yesterday and they really came out beautiful. I can't wait to send them out!"
Lisa, KS
"My custom stamps and RSVP postage came out fabulous! Thank you so much."
Jaimie, RI
"Anne, these came out spectacular - I can't thank you enough."
Daisy, TX
"I LOVE IT!! It is PERFECT!!"
Shuba, GA
"I LOVE the stamp! You did a great job!"
Kristin, CA
"Thanks very much for all your help! It is always such a pleasure to work with you. I know all your designs will be a big hit at my son's party! "
Lisa, NY
"I love it! They are perfect. Thank you!"
Lori, NH
"Anne - I received the custom stamps yesterday. I love them! You were so great to work with. You responded to all of my emails quickly and were so helpful. Thanks again! "
Karen, TX
"Thank you so much. They are perfect. You are wonderful."
Francesca, NY
"You are amazing, thank you again!!"
Sarah, FL
"Thank you and I have to say what a pleasure to have such great service from you."
Sally, Canada
"Annie, they are perfect!! I'll be placing my order tomorrow."
Lauren, RI
"This is absolutely gorgeous and perfect. Thank you so much. "
Jennifer, MI
"Love these! Thank you again so much!!"
Meredith, CA
"Perfect! You really are a miracle worker Annie!"
Mimi, NY
"Thanks again Annie for your beautiful designs!!! I can't wait to see them in person!! I know they will look great! Thank you so much for adding your special touch to our special occasion."
Cindy, KS
"@perfectpostage My customized holiday stamps came today .. Love them ! Whhooo hooo !"
Andrinique Events
"Sugar n Spice: the perfect invitation for the perfect unique theme. Designer worked with me personally to create the absolute best work to match my ideas and set the mood."
Toi, NV
Navigate
Our Newsletter
Enter your email to get discounts, coupons and ideas:

Featured in Your Wedding Day magazine!
What Our Clients Say
"Thank you so much!! They are absolutely gorgeous!!! I just placed my order for both stamps."
Lisa, GA (read more)
Request a Custom Design
We'll make it - just for you!