Charming, sophisticated, pensive, fun … your graduation photo shoot holds so many exciting emotions. Why not feature one of your favorite graduate photos on a postage stamp? They'll be sure to kick out of seeing their face on their stamp – as well as your guests. We have found some of the most popular graduation stamp templates to fit your grad's style – from free-wheeling to seriously sophisticated. Photo graduation stamps have been trending over the past few years – so take a look at the templates below – one may be perfect for your son or daughter!
Royal Blues Modern Graduation Photo Postage
Each stamp comes on a sheet of 20 postage stamps – simply peel and stick.  The values of the postage stamp can easily be changed from postcard (currently at 35 cents) to first class (currently at 50 cents) or higher if you have heavier invitations.  Best of all, you're satisfaction is guaranteed!  If you don't like what you receive, you can return any unused sheets for a full refund.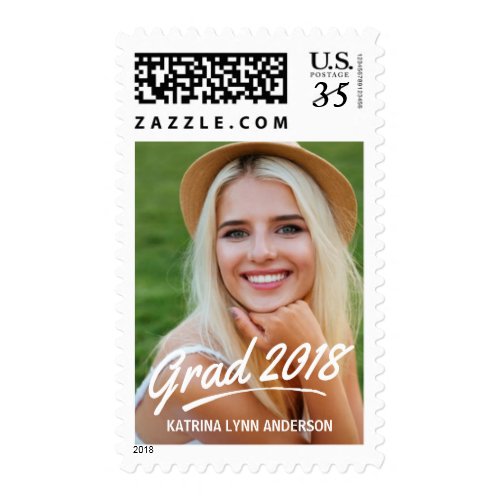 Grad 2017 Graduation Brush Strokes Photo Postage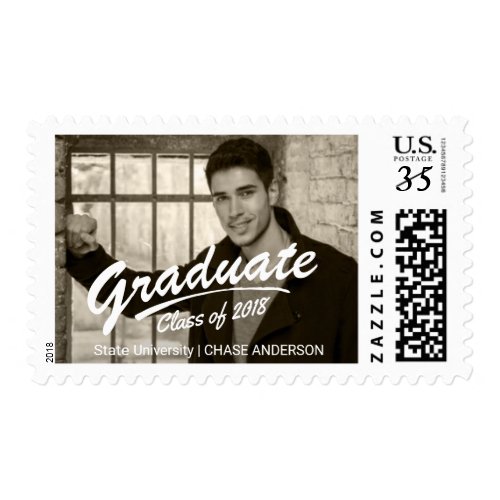 Class of 2017 Graduate Photo Bold Brush Strokes Postage
Wondering how your photo will turn out? Hear from one satisfied customer: "I was reading all of the reviews before I purchased the personalized stamps. Some reviews made me nervous, but I ordered the personalized stamps for my son's graduation invitation and I LOVED HOW THE PHOTO TURNED OUT!! ABSOLUTELY NO COMPLAINTS!! Actually, I'm ordering more personalized photos of him!! I AM A VERY SATISFIED CUSTOMER!!!!!!!!"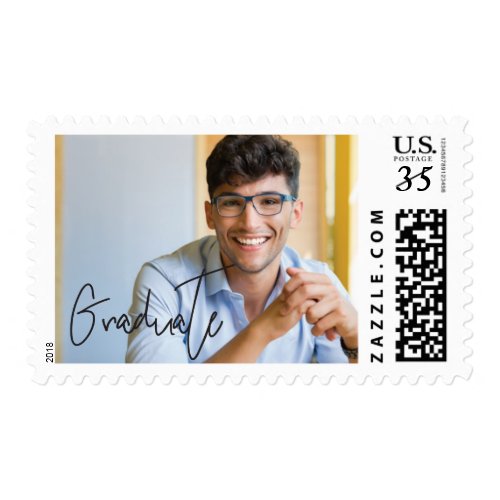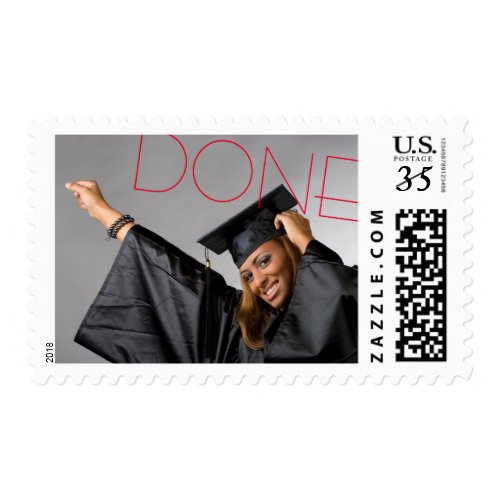 Done Red Graduation Photo – Postage Stamp
Elegant White Script Photo Graduation Stamp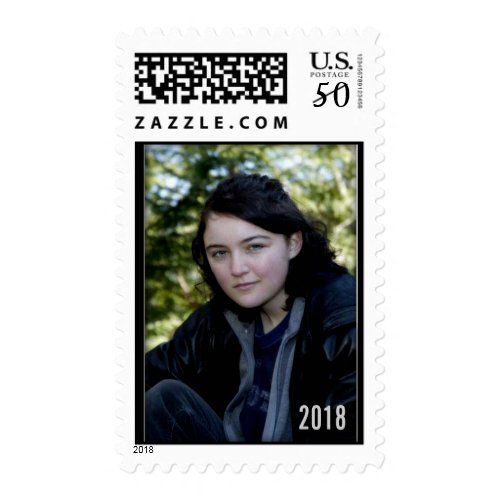 DIY Graduation Postage Stamp template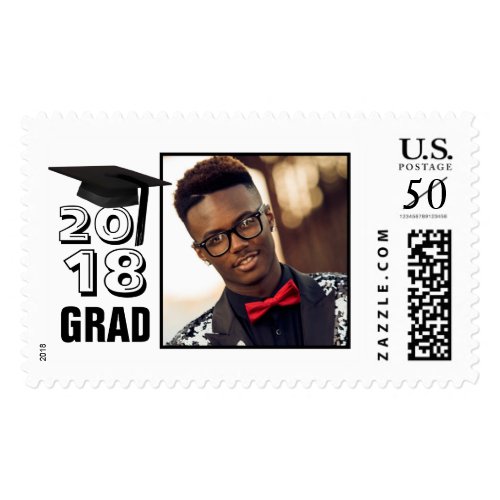 Class of… GRAD Cap Photo Postage
Daring | Photo Graduation Postage Stamps | Gold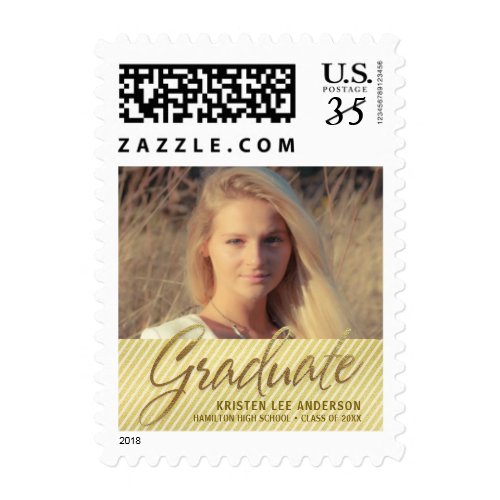 Graduation Photo Sophisticated Script Gold Stripes Postage
Red Retro Typography Photo Graduation Stamp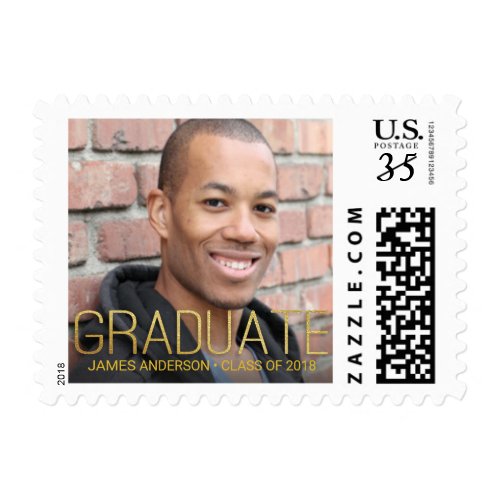 Graduation Announcement with Photo and Gold Text Postage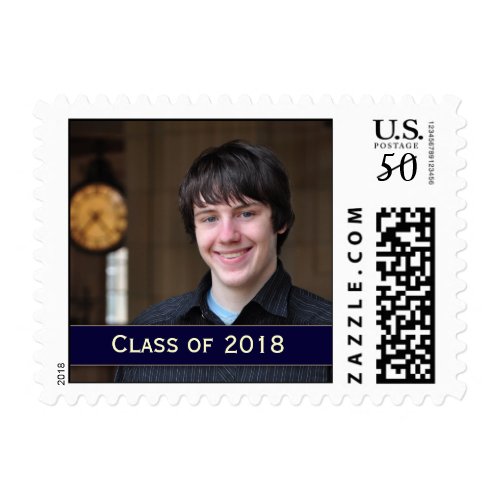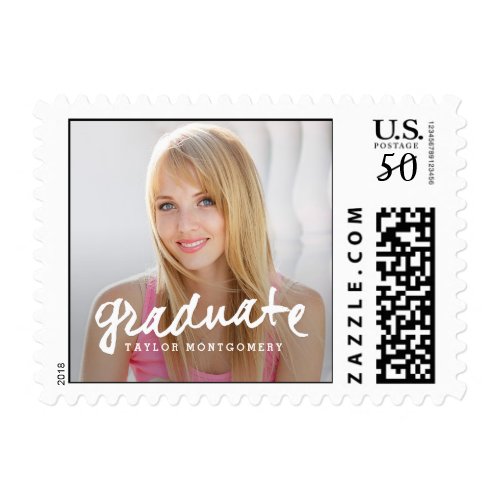 Proudly Brushed Graduation Postage Stamp
Casual grad script | Graduation postage stamp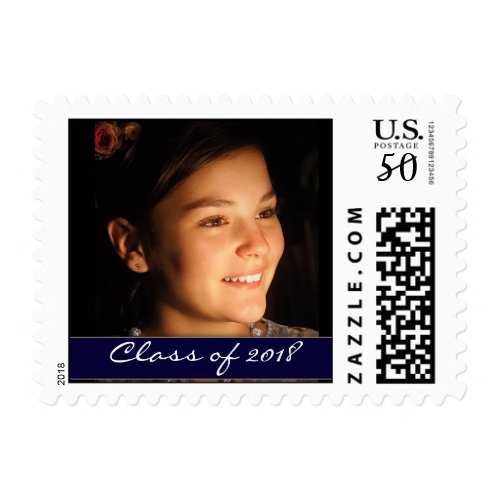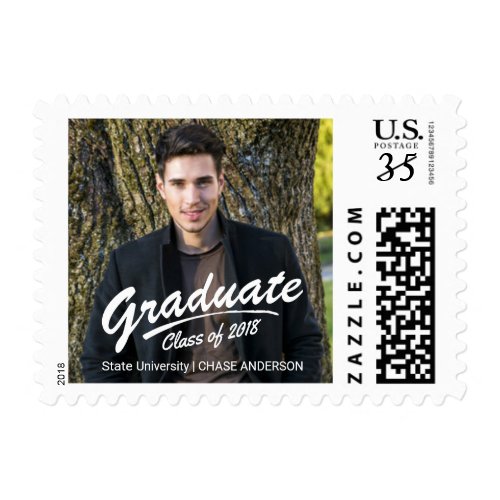 Graduate Class of 2017 Photo Brush Strokes Postage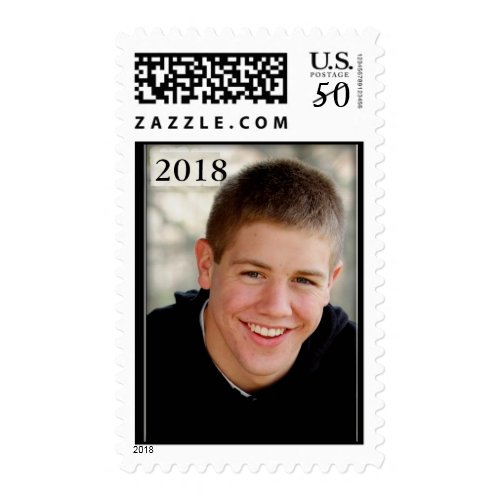 DIY Graduation Postage Stamp template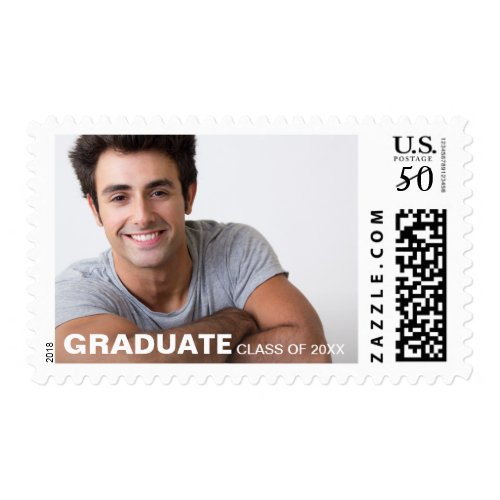 Bold Graduation Stamp with Photo Class 2018 custom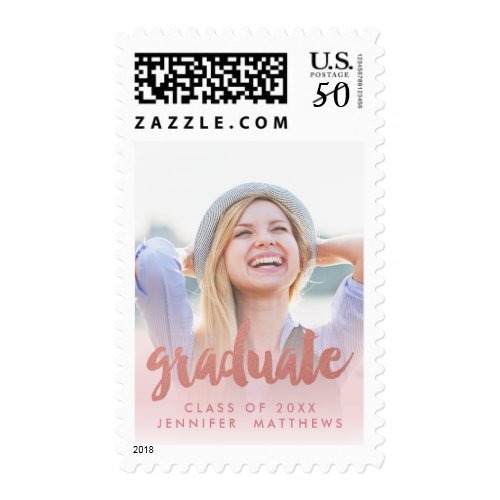 Rose Gold Foil Vertical Photo Graduation Postage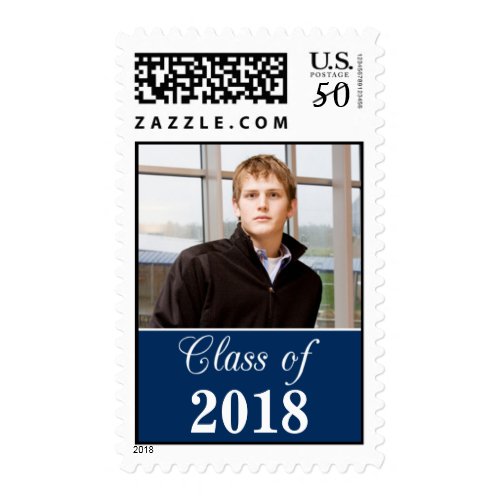 Class of 2018 Graduation Photo Stamps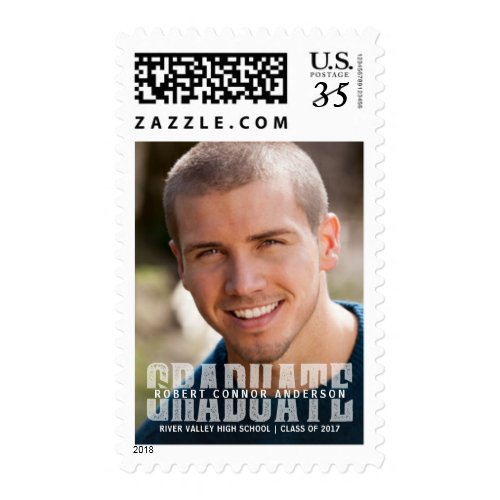 Graduation Photo Varsity Lettering Overlay Postage
While these are some of the more popular templates, there are hundreds more available. Need something customized just for you? Just drop us a line at perfectpostage. We'll be glad to help!