Custom bride and groom wedding motorcycle postage
If you're having a biker themed wedding, check out these amazing designs.
When you're ready to ride the road to marriage, we've found some fun biker themed wedding stamps to get you pumped for your wedding. The nice thing is the stamps come in sheets with 20 stamps per sheet. And you can buy one – or several. There is no minimum required. Plus – if you have heavier or lighter wedding invitations, you can change the value to match. Money back guarantee? Yes! If you're not happy for any reason, just return the unused sheets and you'll get a full refund.
Biker Wedding Postage with Harley Davidson Motorcy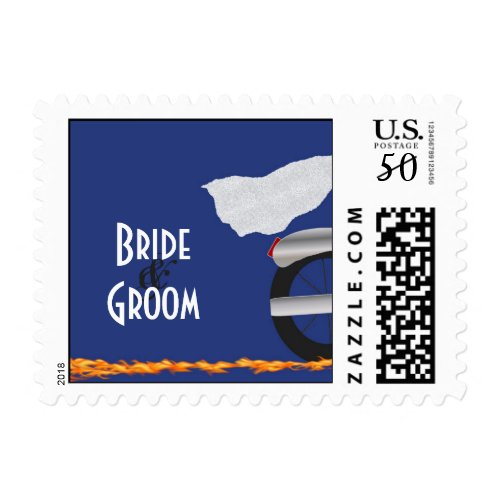 Chrome and Lace Biker Wedding Postage
Biker Wedding Invitation ideas: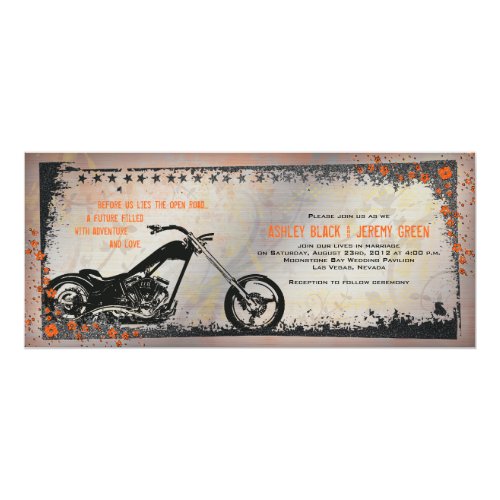 Biker or Motorcycle Wedding Invitation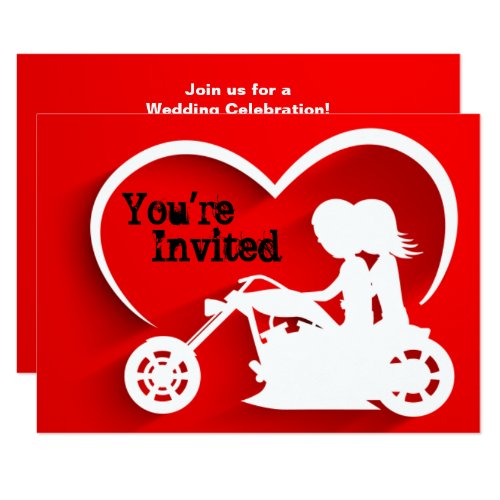 Couple Riding Motorcycle, Heart Wedding Invitation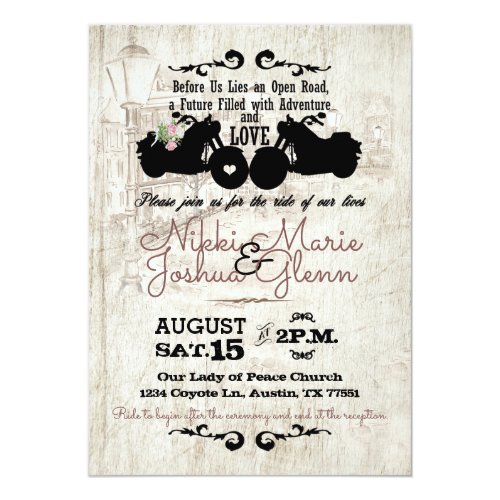 Biker Wedding Invitation Open Road Adventure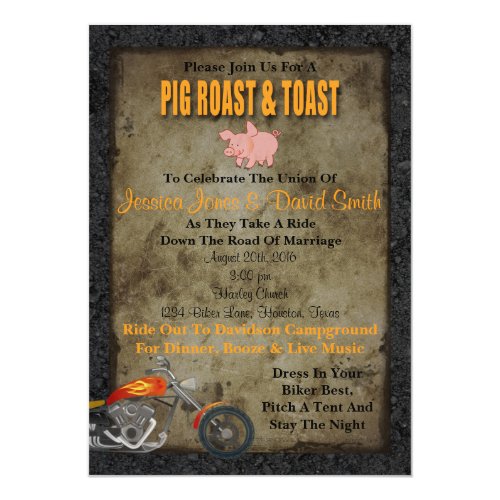 Pig Roast And Toast Biker Wedding Invitation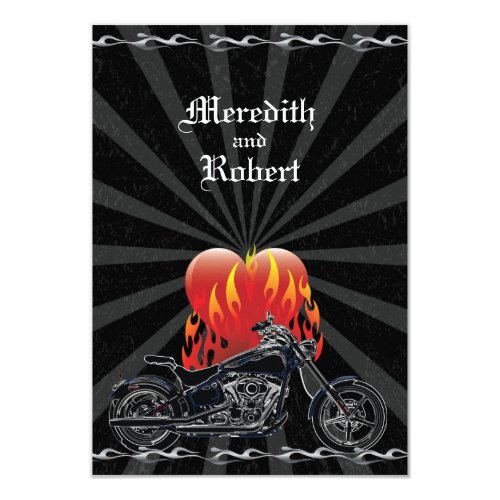 Flaming Love Biker Wedding Reply Card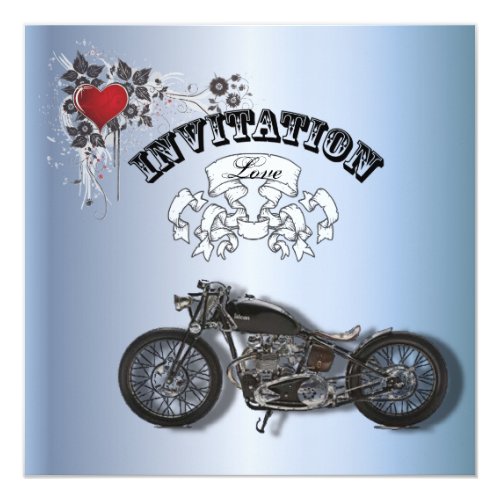 Rustic grunge Motorcyle Biker Wedding Card
If you're in charge of the biker themed party, you'll love the customizeable stickers, shirts, ribbons and more. Here's a great one for the after party that says "Best day ever Biker Stickers – easy to customize!"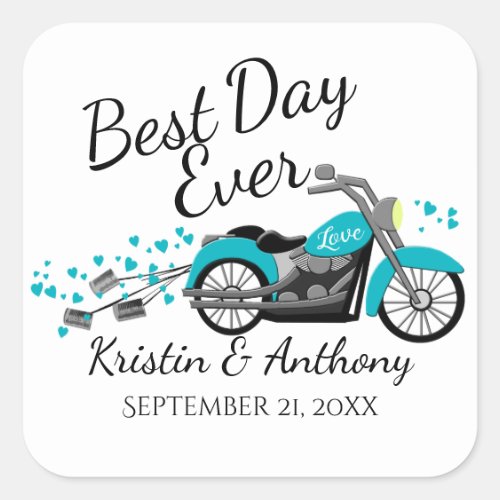 Motorcycle Wedding Aqua and Gray Square Sticker
Biker wedding bachelorette party attire! There's bride, mother of the bride, bridesmaid and more all with this same design. Easy to customize and perfect for your party!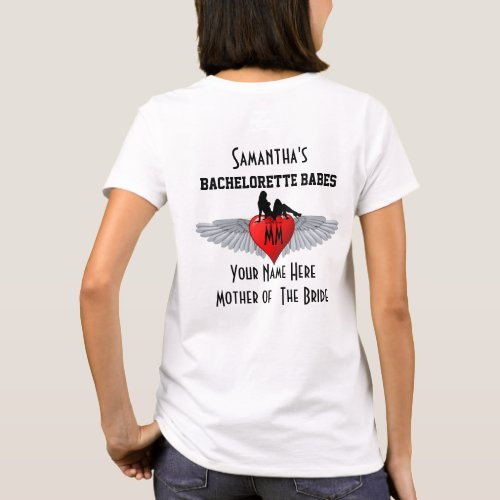 Wings and heart bacheorette party T-Shirt
This Biker Groom t shirt with a skull is awesome!
Still looking for more biker themed wedding ideas? You'll find thousands more