Looking for the perfect design to showcase your child's photo? We've found a dozen different ways to add your child as the star on this year's Christmas Cards. We have photo Christmas Cards featuring "Joy" "Merry Everything" "Happy Holidays" "Merry Christmas" and a "not so Silent night".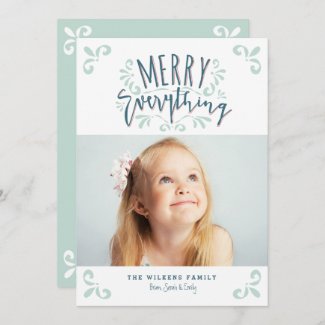 2 Merriest Faux Gold Foil 2 Photo Flat Holiday Card by rileyandzoe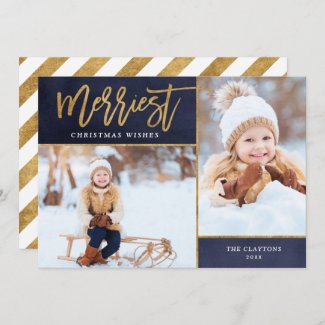 3 Bountiful | Holiday Photo Card by RedwoodAndVine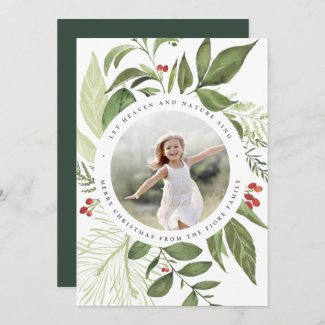 5 A Not So Silent Night Photo Holiday Card by Orabella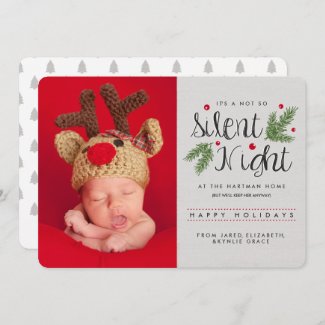 5 Merry Christmas | Gold | Glitter Dots | Photo Card by CartitaDesign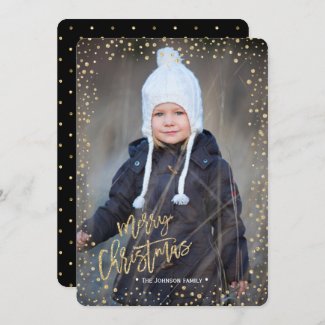 6 Mistletoe Joy – Script Photo Holiday Card by colleenmichele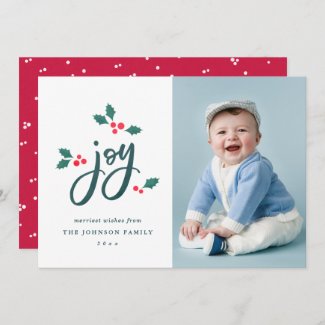 7 Full Photo Merry Christmas, Rustic Wood Holiday Card by MaggieMart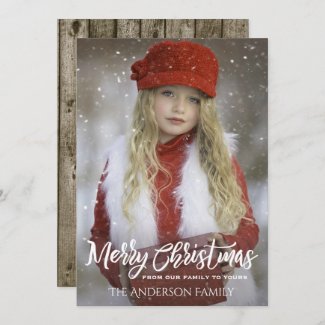 9 Brushed Merry Christmas Photo Holiday Cards by colleenmichele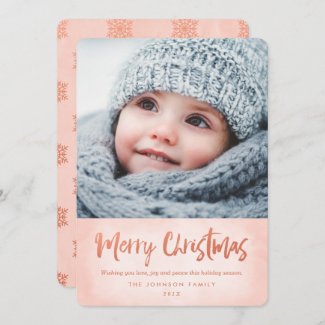 10 Joy to the World Hand Lettered Holiday Photo Card by colleenmichele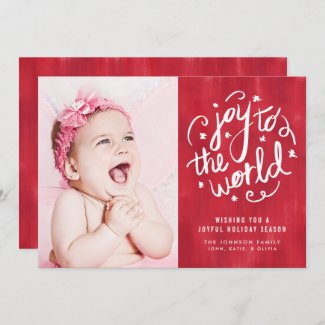 11. Red & Gold MERRY CHRISTMAS Cards | Family Photo by colleenmichele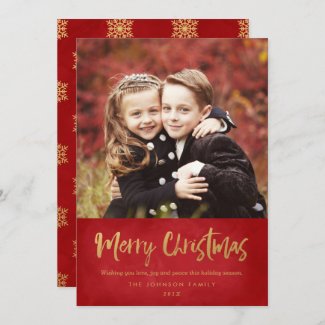 12 Happy Holidays Snow Holiday Card by NBpaperco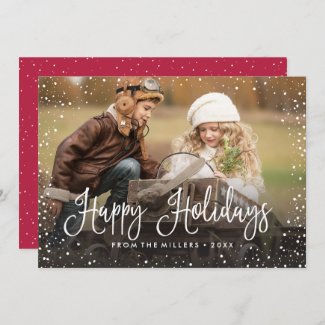 Try a template today!
So start looking through your favorite saved photos and easily upload onto the template. You can try any – or all – of the templates before you buy. With most of the designs, you can also change the text, the font size and color too. If you want to transfer the design to a postcard or sticker or coffee mug (instead of a card) you can do that too. The possibilities are endless!
Have a different design idea? Need a pink background? Want to have your cards in a circle shape? No problem! There are literally thousands more to choose from. There are also a variety of Christmas photo card templates so you can upload more than one photo (some have slots for six or more) if you just can't decide! As always, contact us if you need a special design – we'd love to help!