Ethereal White Dogwood Bouquet on Blue Postage
According to Martha Stewart, dogwood flowers are trending for 2018 weddings. "Bridal bouquets have been lush and wild for some time now, but Ginny Au says 2018 will be all about one "overgrown" variety in particular: dogwood. Bridal bouquets made of only dogwood blooms will make a huge appearance in the spring," she said.
We searched to find some of the most lovely dogwood flowers for your postage stamps. The name belies the beauty – from the cloud like white to the vibrant pinks, these dogwood flowers are wonderful. Each stamp is a peel and stick – easy to add to your invitations. Sold in sheets of 20, you can buy just 1 or several. The best part is – your satisfaction is guaranteed with a no hassle money back for any unused sheets that don't meet your expectations.


A blossoming dogwood tree in Virginia Postage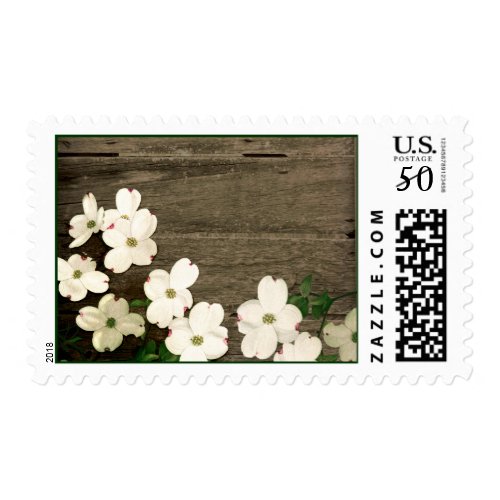 Rustic Fence & Dogwood Blooms Wedding Stamps


Dogwood Stamp for art of Lois Armstrong


Spring Flowers Romantic Dogwood Blossom Stamps


Dogwood Photo Template Wedding Announcement Postage


Vintage Hummingbirds in Dogwood Tree Postage


Rustic Fence & Flowers Wedding Save The Date Postage
Dogwood flowers are so beautiful and we've just begun to scratch the surface. There are literally thousands more designs featuring dogwood flowers. Wedding invitations, envelopes, ribbons and more.